Electronic Personnel Management System
Electronic Personnel Management System
Util Menu
E-Saram is a standardized electronic personnel management system that supports governmentwide personnel operation and personnel policy tasks by computerizing the overall personnel administration from recruitment to retirement.
Through this system, each government agency can electronically manage a variety of personnelrelated tasks such as transfer, promotion, pay and leave. Furthermore, various data and statistics produced by the system are utilized for personnel policy-making at the MPM.
Since 2014, we have provided e-Saram mobile service so that job-related tasks can be performed anytime, anywhere.
e-Saram Service Diagram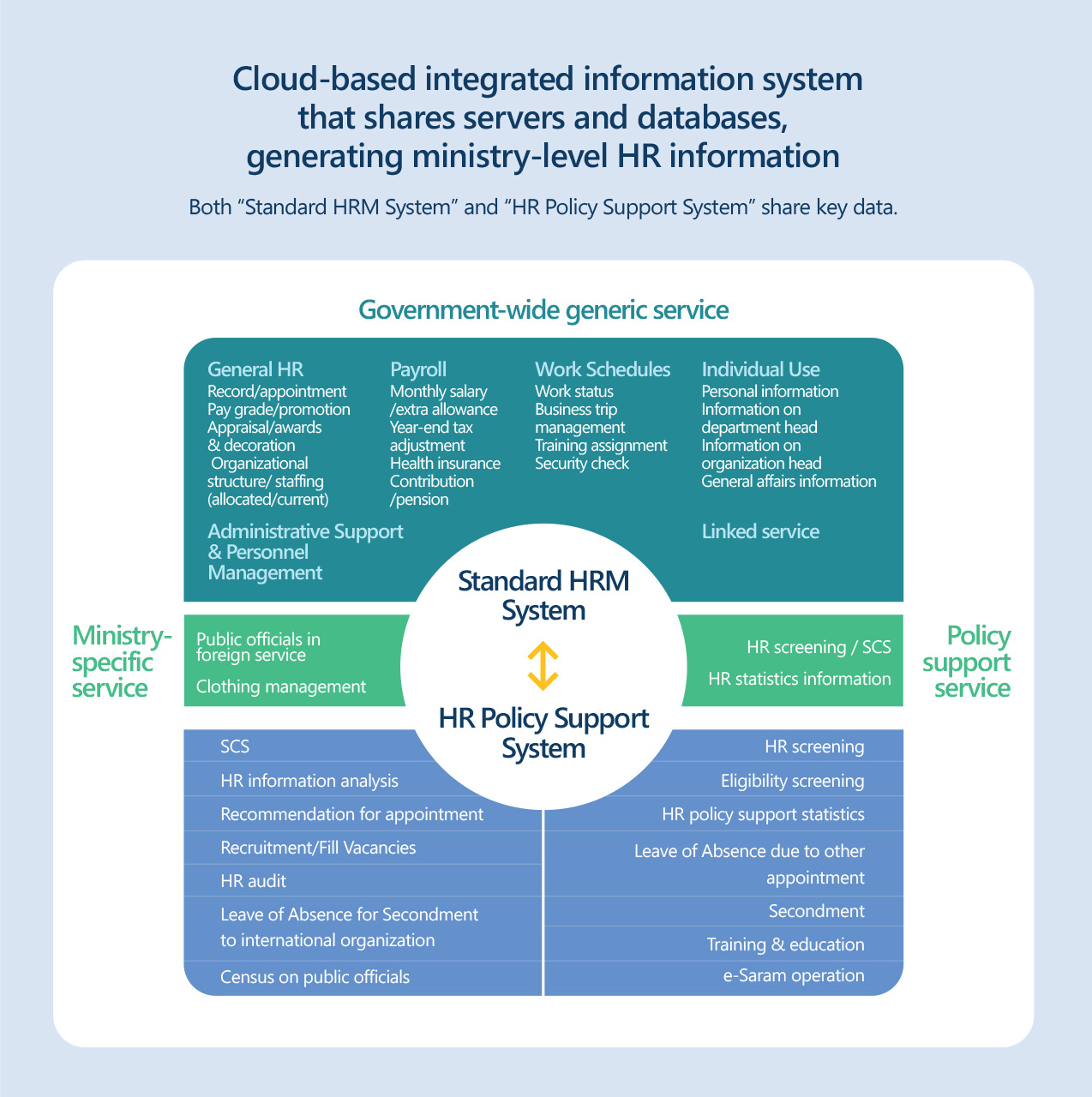 Mobile e-Saram