We help our government employees grow to become the best talent with a clear sense of duty for public service, future-oriented capabilities and expertise.
We provide new recruits with education on the value of public service and basic training necessary to perform their task. In addition, leadership education is provided to those promoted to deputy director (grade 5), director (grades 3-4) and the SCS. We also provide specialized education to enhance expertise in each field.
It is mandatory for officials of grade 4 or below to receive training courses of more than 100 hours a year, and the results are reflected in promotion.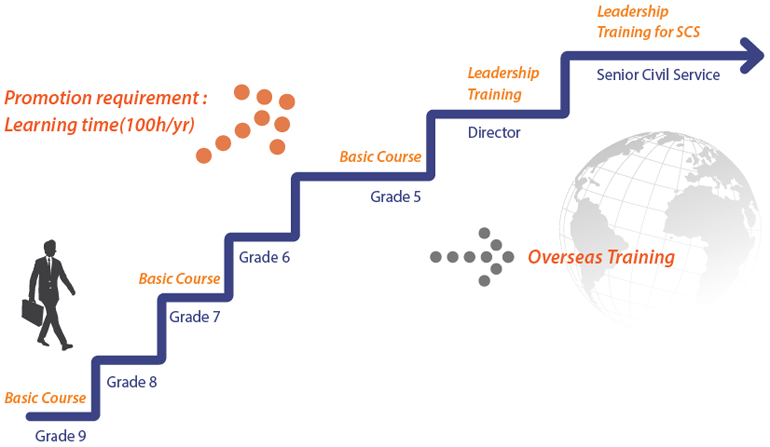 We created an environment where government employees can receive various forms of education service anytime, anywhere, through smart education, and customized service for each learner can be provided. We operate online and mobile courses ranging from government administration philosophy and a perspective on public service, administrative and job capabilities, to liberal arts and the humanities. Our smart education also supports an open online forum where learners can discuss and share data on topics of interest.