Specialized Public Officials
Specialized Public Officials
Util Menu
The Ministry adopted specialized public official system in 2017 to cultivate experts in key policy areas and resolve issues on low expertise and responsibility caused by rotation of public officials. The Ministry defines specialized fields in need of sophisticated expertise and long-term service by government agency, and appoints specialized public officials in specialized fields to lay foundation for policy implementation from a long-term perspective.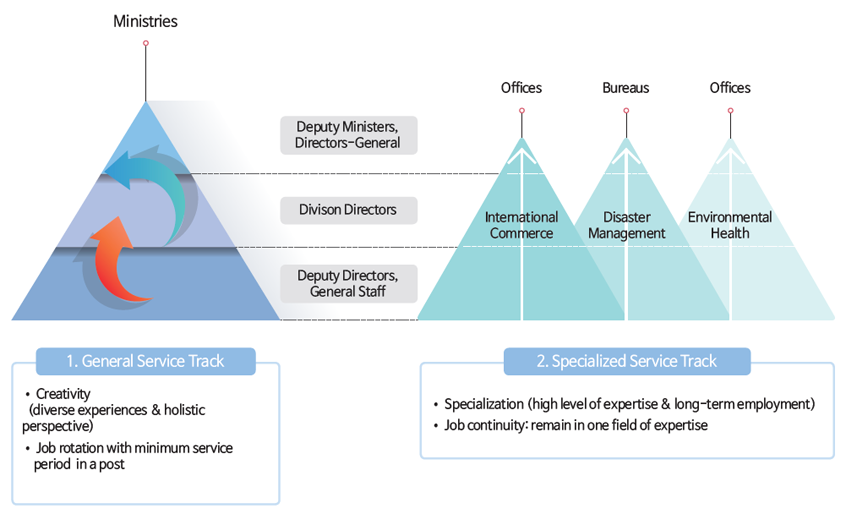 For specialized public officials, existing three grades from grade 3 to 5 have been streamlined to two grades: senior professional officer (equivalent to grades 3 and 4) and professional official (equivalent to grade 5). A separate HRM system applies to these specialized officials such as point-based promotion system where they can be included in the candidates to be screened for promotion once they accumulate a certain level of points of assessment. The Ministry actively supports development of specialized public officials in specific areas by encouraging their expertise and work competency.
Currently, approximately 200 specialized public officials perform their duty in 9 institutions (fields). The Ministry will continue to increase the number of specialized public officials to upgrade professional competency among public officials.